But when I thought how to understand this, it seemed to me a wearisome task, until I went into the sanctuary of God; then I discerned their end. Psalm 73:16-17 ESV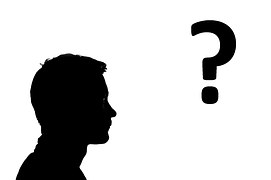 Never turn away in the darkness from what God has revealed to you in the light. A pastor shared this twenty-five years ago, and I still depend on its truth.
We all struggle with doubt. It arises from circumstances, people, and Satan. While natural to doubt, it's dangerous to allow doubts to encroach on productivity, cloud judgment, or thwart our spiritual journey. Unexamined doubt distracts us from our course. Even worse, it can spread its poison to others.
God has an important job for us that involves the people He has placed in our path. Our influence can help someone who's on a road of doubt. A hub sends spokes out to steady a bike wheel, and God can send direct lines from us to others.
Asaph models how to handle doubts in Psalm 73. He confronts God about why bad things happen to good people and why good things happen to bad people. The arrogant seem to get ahead. It's enough to make a wise man doubt. As verse 9 states, "Their mouths are set against Heaven and their tongues strut the earth." But God does notice.
Our understanding comes as Asaph's did when we enter God's sanctuary. He recognized he was acting in ignorance and doubt. The NIV translation uses the term brute beast and conveys the idea of an unintelligent animal caring only about his comfort and physical needs. We are capable of far more.
When we are embittered or tempted to doubt, we can entrust it to God. He guides us with good counsel and reassures us of His presence and strength. This life will hold its share of defeats—and even devoted persons may doubt God in times of crises. But retaining unhealthy attitudes can lead to dangerous thinking while confronting our doubts will make us stronger.
Open up and be honest with God about your doubts. Remember He is in control of all things.
(Photo courtesy of pixabay.)
(For more devotions, visit Christian Devotions.)
---
---