But the Holy Spirit produces this kind of fruit in our lives: love, joy, peace, patience, kindness, goodness, faithfulness, gentleness, and self-control. There is no law against these things! Galatians 5:22-23 NLT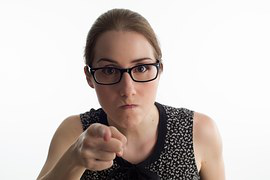 Self-control was the last thing I wanted to exercise. My hackles were up, and my mouth was ready to spill all the toxic contents in my heart—something that's happened more times than I care to remember.
Self-control and patience are probably the least favorite and least talked about fruits of the Spirit. We want the rest—love, joy, peace, kindness, goodness, faithfulness, and gentleness—but we fail to acknowledge our need for the two that hold all the others together, causing them to work according to God's plan. They're like bookends that keep the rest firmly in place.
The problem comes when we want to live our life without parameters, doing things our way instead of God's way. This generally produces a life ruled by emotions. I've heard it said that the mark of true spiritual maturity is a life characterized by discipline—not impulse.
The Greek word for self-control (egkrateia) means to have command or mastery over one's own behavior. One author says it comes from another word that means "to grip."
I've learned the hard way that we have to get a grip on spending habits, overeating, and any unhealthy addictions. We need to get a grip on our thought life, the words that come out of our mouth, and our attitude toward others. Whatever causes us to stumble and keeps us from pleasing the Lord needs reining in. This happens by seeking the Lord, saturating ourselves with His Word, and exercising patience and self-control … and it all begins with a decision.
Getting a grip sounds like a difficult task, but it's doable because God gives us the tools we need for victory in our daily Christian walk.
If you're tired of living a life ruled by impulse and emotion, maybe it's time to get a grip.
(Photo courtesy of pixabay.)
(For more devotions, visit Christian Devotions.)
---
---