To all those I carried into exile from Jerusalem to Babylon: Build houses and settle down; plant gardens and eat what they produce. Jeremiah 29:4, 5 NIV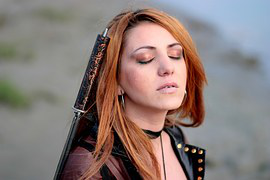 "Oh Lord," I prayed, "Please, please. How long will you allow these things to continue?"
Because of an injury, my husband Bill lost his job, medical insurance, and his ability to work. Becoming permanently disabled at forty-five years of age was a blow from which he struggled to recover. We heard good people declare, "Just hang in there. God won't let you suffer long."
The next few years dragged by like a cold, hard winter. We shivered at the things people said: "How are you Bill?" and "Just have faith; everything will be okay." They weren't living where we lived. We wanted things to change. We wanted deliverance from our exile and a steady paycheck.
After five years, my tears dried and my prayers changed. I still asked God to heal my husband, but when your heart focuses on God, prayer is more about seeking Him than answers. My prayers were more about learning about Him than thinking we knew what He should do for us.
I prayed, "God, whatever You do with us, we will accept it. Wherever You lead us, we will follow. All we want is to please You. If we have to stay in this difficulty, we will trust You in it."
God told the exiled Israelites to settle into their land of captivity, plant crops, and plan to stay awhile in their difficulties. He had some things to teach them. Even in captivity, God promised His people He would be near them and never forsake them.
We want God to deliver us quickly, but He knows we will grow in ways during our hardest trials that we won't during good times. When He leads us through trouble, He allows it with purpose. Even if our trial stays awhile, God is at work, fulfilling His plan and making it work for good on our behalf.
Through our difficulties, Bill and I found a deeper degree of trusting God than we'd ever known. In God's perfect plan and timing, He brought us into a place of security where we settled down to build a new future.
Instead of looking for an escape plan, trust God to make you strong enough to walk through the difficulties.
(Photo courtesy of pixabay.)
(For more devotions, visit Christian Devotions.)
---
---