For you died to this life, and your real life is hidden with Christ in God. Colossians 3:3 NLT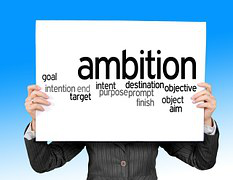 Purpose in this life is the greatest pursuit we have.
Many hours and dollars are spent seeking purpose and acceptance. In Christ, we have been given a great life, hidden away in the depths of God's love and mercy.
We often seek relevance and acceptance. The search is not one of a narcissist but one to find ourselves in the midst of many possible identities. When we accept Jesus as Savior, a life is forged for us in His sacrifice—a life hidden in the depths of His love.
When we find God's love, a true revelation happens. Our acceptance and self-worth are spiritual foundations rather than physical needs. We have died with Christ to the standard of this world and have been raised with Him to new life—a new life based on true acceptance from a spiritual Father who wants nothing more than to see us blessed. We are given a spiritual root of hope in the Lord—going so deep in perfect love that nothing can remove this love from us.
Happiness comes from understanding your worth is not from this world. Nor is your value from what you can earn or from your talents. This life is uniquely hidden from the natural life which only a spiritual eye can see. We are given purpose and value in Christ. Those around us may not see it, but it is there, hidden in the depths of God's love.
The next time you feel neglected or left out, remember you have a hidden value more precious than gold. Your price was the life of God's Son, and no amount of money can match the value of that sacrifice.
Don't believe those who say you have no purpose. The King of Kings died for you, and He waits for you to discover His love, wrapped in His Son.
(Photo courtesy of pixabay.)
(For more devoitons, visit Christian Devotions.)
---
---