He calls his own sheep by name, and leads them. John 10:3 NASB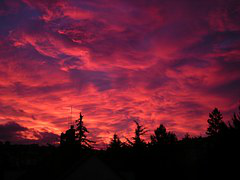 As children need to know they are loved individually by their parents, I needed to know Jesus loved me personally.
Parents can get so swallowed up by trying to make sure their children are loved that some of the children get lost in the shuffle. Fatigue and lack of time may be the cause, but so are bills and being short-sighted. It's a wonderful thing to know Daddy loves the children but quite another thing to know Daddy loves me. That's what I needed.
Many things have been lost by modern society—pensions and clean air, but other things have been gained—such as fathers being more involved with their children. The individuality of children has had a pendulum effect for several generations. We have swung from a society whose children were greeted with "children are to be seen and not heard" to a society that often overweights the immature opinions of children. But that's the way it is with pendulums. They swing far in one direction before swinging far in the opposite direction. God's children are often on a pendulum ride while trying to understand love.
Love is almost too much for me to fathom. Love, along with trust, is real and freely given, but its completion depends on subsequent attitudes and behavior, I thought. I also knew God's love was eternal, and that we weren't saved by good behavior or kept saved by the same.
But I was still hungry for verses that told me Jesus loved me. I found what I needed in John's gospel. Jesus calls His sheep by name. And by Matthew's words—which say God knows the number of hairs on my head—I found what my soul needed: God's warm, concerned, and personal love. I sighed. Thank You Lord.
Find comfort and joy in the words of Jesus that He calls each of His sheep by name.
(Photo courtesy of pixabay.)
(For more devotions, visit Christian Devotions.)
---
---