For by grace you have been saved through faith. And this is not your own doing; it is the gift of God. Ephesians 2:8-9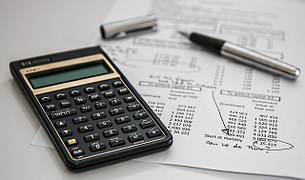 There was truth in my typo.
I work part-time as an assistant to an insurance agent. Not only do I help clients with their insurance needs, but I also create marketing pieces to help generate more business. This is a fun aspect of my job because it taps into my creative side.
Our agency offers two packages to help electricians with their business insurance needs: The Gold Package and The Platinum Package. Each offers different coverages.
As I proofread one of my marketing creations, I noticed a typo. Instead of typing The Gold Package, I had typed "The God Package—which offers 30-plus upgrades in coverages, at no additional cost." My boss and I had a good laugh. After correcting the typo and putting the finishing touches on the piece, I mailed it out.
But the typo contained truth. God does offer salvation as a gift. His gift of salvation is a "package" of His unfailing forgiveness, everlasting love, and never-ending mercy and grace. This package also comes with unlimited coverage.
There are no limits to the provisions and protection God provides. His children are fully covered. And the best part is that it comes with no additional cost. It's free to anyone who will appropriate it through faith in the death and resurrection of Jesus Christ.
Accept God's Package, and experience His forgiveness and unlimited goodness.
(Photo courtesy of pixabay.)
(For more devotions, visit Christian Devotions.)
---
---