Rejoice with those who are rejoicing. Romans 12:15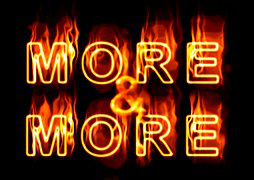 I learned a powerful lesson from a billboard.
Every morning when I drive my son to school, I pass a billboard from a home improvement store with the caption, "Envy has a new color." It depicts a wooden fence with various shades of new stains, mostly in brownish-red tones. I love the play on words, since typically we know the color of envy by a familiar idiom: "To be green with envy." Shakespeare described envy as the "green sickness" in his play Anthony and Cleopatra.
Neither this billboard nor Shakespeare got it right. The truest color of envy is black. I had struggled with envy for several days, and it corroded my heart and colored my judgement. As a writer, it has been my dream to publish a book. While I've tried several times, the door hasn't opened.
It did for a sweet friend of mine. She published a book about her journey with her son's childhood cancer. The book was beautifully written, inspirational, and blessed many. Instead of rejoicing with her, I envied her. The billboard was a daily reminder that my envy was black sin—the true color of envy.
Envy is a feeling of discontent or resentment over someone else's good fortune or blessings. For me, it was my friend getting published. I should have enjoyed the blessing with her instead of envying it.
God loves to give good gifts to His children. And since we are one family in Christ, He wants us to rejoice when He blesses another family member and to celebrate the goodness of His favor on them. Thanks to God's grace and forgiveness, I'm now tickled pink for my friend.
Instead of being green with envy over other's good fortune and blessing, rejoice with them.
(Photo courtesy of pixabay.)
(For more devotions, visit Christian Devotions.)
---
---