Let us then approach God's throne of grace with confidence, so that we may receive mercy and find grace to help us in our time of need. Hebrews 4:16 NIV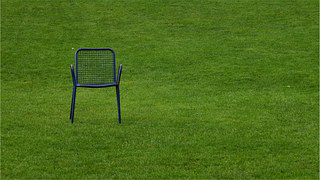 Today's lifestyles don't allow much time for quiet moments with God. When you're not a morning person, it gets more challenging.
I set my alarm at 5:00 every morning, but I always push the snooze button until the alarm stops ringing. I'm still under the covers one hour later. My intentions to have a first morning encounter with my Lord and Savior are not enough.
Unless I purposefully set a time to be in God's presence, I only manage to have a rushed three-minute good-night prayer—which is okay too. At least I'm having some time to connect with Him. But a three-minute prayer isn't going to help me grow in my faith or make the impact God wants me to have. Call it spiritual lethargy, laziness, or just daily distractions, it is a struggle for me to wake up earlier so I can spend quality time with God.
To avoid being just a Sunday Christian and to have an intimate relationship with God require some things. I started by recognizing my weakness and coming to the throne of grace—realizing it's not what I do but what God does in me. Through His unconditional love, I'm forgiven and restored. Internalizing this truth helped me understand that prayer is about quality time—not so much the quantity or format of my prayer time.
Who and what I surround myself with—people, music, books, devotionals—helps me get into the mindset or atmosphere that triggers the thirst to talk to my heavenly Father.
Let prayer be a lifestyle for you, not just another chore.
(Photo courtesy of pixabay.)
(For more devotions, visit Christian Devotions.)
---
---