Above all else, guard your heart, for everything you do flows from it. Proverbs 4:23 NIV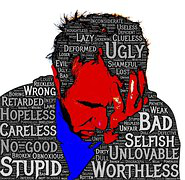 Considered the wisest man who ever lived, he failed to take his own advice and failed.
King Solomon's life had great beginnings. The young king of Israel was humble, and his heart was devoted and surrendered to God. One night, he had a dream.
God said to him, "Ask for whatever you want me to give you."
Solomon replied, "Give me wisdom and an understanding heart to judge the people."
Pleased with Solomon's request, God not only gave him wisdom and understanding but riches and honor as well.

King Solomon was wealthier and wiser than any other king. During his forty-year reign, Israel reached the pinnacle of power and wealth. He built the first temple in Jerusalem and overlaid the interior with pure gold. He built cities, ships, and a magnificent royal palace. He was a superb statesman who expanded commercial trade with the surrounding nations.
But beneath the glory and splendor of Solomon's reign, serious problems surfaced. He loved many foreign women. God had warned him not to intermarry with them, but he disobeyed. His heart was divided, and he didn't follow God fully as his father David had. When he was old, he allowed his wives to turn his heart away from God and toward false gods.
In the book of Ecclesiastes, Solomon reflected on his life. His earthly pursuits left him unfulfilled, and his life had no meaning. After gaining everything he wanted, he declared it all meaningless. He concluded that what matters in life is fearing God and keeping His commandments.

Almost 3,000 years have passed since King Solomon wrote the book of Proverbs, yet his practical wisdom is still applicable today. His life sends a powerful message. We must guard our hearts and keep God first. We were created to know God, and the things of this world cannot fill that space in our hearts.
Find your lasting peace and fulfillment in Christ alone.
(Photo courtesy of pixabay.)
(For more devotions, visit Christian Devotions.)
---
---