Be self-controlled and alert. Your enemy, the devil, prowls around looking for someone to devour. 1 Peter 5:8 NIV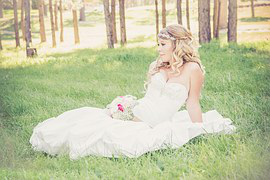 The biggest enemy on the battle­field is the mind.
Dresses were picked out for the bridesmaids. The countdown was on. From all appearances, I was the happiest woman alive—and I was. But what people couldn't see was me crying on my pillow at night—fighting the voices in my head. "How do you think you're going to have a successful marriage when your last one wasn't? No woman in your family has ever made a marriage work. Call it off. You're a failure."
Had I listened to those chants four years ago, I would not be where I am today, ministering with my partner to newlyweds who desire fulfilling marriages, and helping people fulfill their destiny. Though I experienced the pain of a failed marriage, God restored the years the locust had eaten. He wanted me to live in the fullness of that blessing with a renewed, sober mind.
To be sober means to be subdued—devoid of frivolity, excess, exaggeration, or speculative imagi­nation. When we usurp self-control, we are in control of our emotions, desires, and actions. Walking in this posture on a perpetual basis takes prayer, conse­cration, and the maturity to understand it starts with the mind.
What we think influences our actions. Being rational in our thinking—and not giving place to the lies we hear in our spirit—is critical. It is much easier to believe a lie than to believe the truth. The Devil plays games with our thoughts and imaginations, which eventu­ally affects our emotions. We have to take the wheel back, get back in the driver's seat, and regain control of our emotions. When we don't, they will drive us to make decisions we'll regret.
God gives us the ability to recognize the enemy's attack on our minds—which causes us to think irrationally about our situations, the people who love us, and the validity of our destiny. Through Christ, we have power over the Devil to denounce the lies he speaks to our minds. We can be made new in the attitude of our minds and put on the new self, which was created to be like God in righteousness and holiness.
From this day forward, don't allow the spirit and the voices of the Enemy to influence your thoughts and actions.
(Photo courtesy of pixabay.)
(For more devotions, visit Christian Devotions.)
---
---