Therefore we do not lose heart. Though outwardly we are wasting away, yet inwardly we are being renewed day by day. For our light and momentary troubles are achieving for us an eternal glory that far outweighs them all. 2 Corinthians 4:16-17 NIV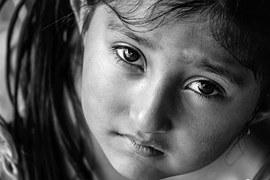 Anxiety can't always be quickly fixed. We can take medicine to lessen the symptoms, but often we have to accept it as part of our journey.
One of my sons once started sleep-walking. He did it multiple times every week, always within an hour of his bedtime. We tried different methods. Some worked for a short time, but then it would begin again. When the school year ended, so did the sleepwalking. Mother's intuition says it was anxiety about school.
We might not like it, but we have to travel through anxiety. Doing so is a painful, frustrating journey. To journey means to travel from one place to another, usually taking a long time when we'd rather have a quick fix, a magic pill, a meditation, or even a supplement which can remove anxiety forever.
God uses anxiety for our good. He grows our character, which we take with us to heaven. Anxiety is a journey, but God uses it for a ministry. We will cling to God in ways we haven't before. When we are hopeless, desperate, and at the end of ourselves, God becomes our all in all. This might be the hardest period of our life, but God is present and will get us through.
Anxiety will increase our confidence. It might bring fear, but we can master it. Once mastered, nothing else seems as frightening anymore. It also begs us to change. When we struggle, we want life to be different. Anxiety shoves us into the place to start the change.
Beginning a journey through anxiety isn't easy. Often, it's one step forward and two steps backward. But the journey is creating something worthy of heaven. It is not in vain.
God knows what He's doing, and we can hold tight to His promises.
(Photo courtesy of pixabay.)
(For more devotions, visit Christian Devotions.)
---
---