I have given you authority to trample on snakes and scorpions and to overcome all the power of the enemy; nothing will harm you. Luke 10:19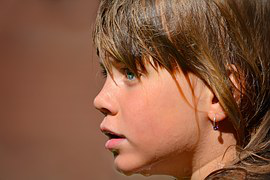 I close my eyes, I'm five again, and Satan is there—as pleasant as the smell of ammonia.
The interest is appealing to a child, but just the smell itself can cause damage. His intentions are to smell the danger and plant a small seed of fear that will last a lifetime, eventually killing me. But he knew I was surrounded by a hedge of righteousness. So he tries to put tiny fears in my head—like spiders, monsters, and anything on the television that is not of God.
That's how Satan begins his work in a child's life. But Jesus came to give us authority over everything—even at a young age. Before Jesus, it was impossible to defeat the devil, but when He left His throne and came to earth, He gave everyone all authority over the devil. The key word is all. When we get the revelation that we have all authority over Satan, his tactics become obvious to our spirit and we can defeat anything he throws at us.
Teaching our children the Word at a young age is vital. Doing so helps them know they can trample on the enemy with the peace of mind that nothing will harm them.
Satan loves to fill our minds with fear, but we can beat the devil at his game. Show your children who they truly are. When they tell you a monster is under the bed, have them quote scripture so the devil will flee.
Let your children know they are kings and queens and more than conquerors though Christ Jesus.
(Photo courtesy of pixabay.)
(For more devotions, visit Christian Devotions.)
---
---