The heart is deceitful above all things, And desperately wicked; Who can know it? Jeremiah 17:9 NKJV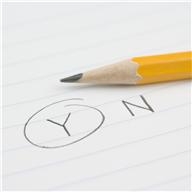 "And her eyes … I'll make them a lovely brown and place within them a glow and warmth that will comfort Adam and stir his love for her. Her hair will also be a lovely brown with hints of golden blonde and wavy curls throughout. And I'll give her a heart of tenderness, compassion. She will be Adam's delight … a companion for life … even to old age … even forever."
So Elohim, Creator God, presented Adam with his helpmate, and Adam loved her at first sight. Life was wonderful, perfect, a picture of heaven and walking with God in complete harmony.
Until the haughty spirit whispered in the woman's ear. "Why not? You have a mind. You can make decisions independently of God and Adam. You have eyes to see. You don't need God's help to make this decision. Just do it. Eat the fruit and be enlightened."
We know the rest of the story and the heavy sentence Father laid upon all. And so in my dreams one night the Lord spoke of the insolence of Eve to take matters into her hands. He impressed me with His abhorrence of living a life by ignoring His counsel and placing trust in our senses. For in so doing we become our own god. This is an abomination as well.
All these things Father impressed upon me during the night. And every time I awoke, His thoughts remained as He expanded them for me. I take this counsel, warning, seriously—for myself. I fear to become my own resource, my own prophet. I could do that. I know I could.
And as I write, I am sobered by this truth and humbled before Father. My own soul cries out and pleads for one thing. "Father, my desire is to know You, to be filled with You, and to count all other things, anything that overrides Your Word, Your authority—as rubbish."
Furthermore, I count all things to be but loss for the excellent knowledge of Jesus Christ, my Lord: for whom I have suffered the loss of all things and count them but as dung, that I may gain Christ. Philippians 3:8
(Photo courtesy of office.microsoft.com.)
( For more devotions visit us at www.christiandevotions.us )
---
---