When they saw the star, they were overjoyed. On coming to the house, they saw the child with his mother Mary, and they bowed down and worshiped him. Matthew 2:10-11 NIV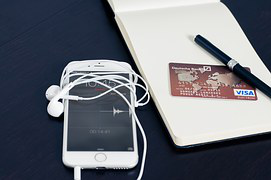 The Christmas season makes its appearance earlier each year.
During the Christmas season, we're inundated with email bargains and glossy newspaper circulars informing us of the "lowest prices of the season." Photos with bold print shout "You just gotta have it." Some of the gadgets and gifts look fun. Others are items we never knew about or thought we wanted. Some are super expensive and would crack any reasonable budget. And somewhere in the ad is a "must have" item for any gift list. Now an idea has been planted in our minds.
The characters in the Christmas story had their "must haves." With an idea planted in his mind, King Herod wanted to know where the King of the Jews had been born and sent the magi to find out. The wise men began their search and knew they "must have" the One who offered hope. Once they saw the star, they were overjoyed. They had to have Jesus. Something special had happened. The newborn stranger in the stable was the Messiah proclaimed by the prophets. Their response to His greatness was worship.
We're distracted and follow many things during the holidays: shopping, festivities, stress, difficult relationships. Make a list of what you "must have." Choose activities that give real joy. Let your list point out how to reduce stress and establish new priorities. This year, have a renewed focus. Look at the star that points to the Savior, and follow to worship Him.
This Christmas season, be overjoyed with the good news that came from a Bethlehem stable—a Savior who came to save you from your sins.
(Photo courtesy of pixaby.)
(For more devotions, visit Christian Devotions.)
---
---