For it is God who works in you both to will and to do for His good pleasure. Philippians 2:13 NKJV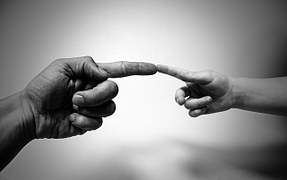 As an empty nester experiencing the realities of the aging process, I am encouraged by a lesson I learned from the Christmas story.
Details I love about the Christmas story concern the young virgin girl, Mary, and an elderly couple, Elizabeth and Zachariah—who have never had children because Elizabeth is barren. Mary is too young to possess the special kind of qualities that would merit God's glorious favor. Much older Elizabeth was at the point in life where she had no expectation that God would do something powerful and life-changing.
Yet God miraculously blessed Mary with the birth of Jesus, and He blessed Elizabeth and Zachariah with the birth of John the Baptist.
What spoke to me from these stories in Luke 1 is that our age does not matter. We are never too young or too old to experience God's work in our lives. I have heard people say they are too young or too old for God to use them. I have even heard some older people say, "Maybe God is finished with me."
Age is not a qualifier, and it does not disqualify us. Age also does not excuse us. Regardless of our age and circumstances, we should be open to what God is doing. If we are breathing, we are a vessel God can use. What an honor that God wants to work in and through us.
God's desire is for us to surrender our whole life to Him—every aspect and every stage of life. When He calls us to a work He wants to do in our lives, we should answer "Yes," as Mary did. "Then Mary said, 'Behold the maidservant of the Lord! Let it be to me according to your word'" (Luke 1:38).
God is not looking for someone who is the "right age." He is looking for someone whose heart has the right answer to His call.
(Photo courtesy of pixabay.)
(For more devotions, visit Christian Devotions.)
---
---