God is not a God of confusion but of peace. 1 Corinthians 14:33 NASB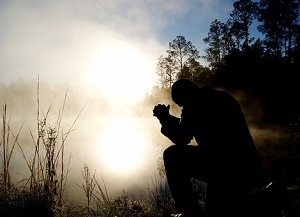 Strokes and other medical conditions are infamous for producing "Brain Fog"—a condition accurately described by its name.
The brain seemingly sees the surrounding area as being in a dense fog, making it difficult or impossible to drive. After a serious stroke and embolisms in both lungs, my doctor had to certify that my brain fog had become minimal. Unpredictable visits are still a concern.
Medical personnel asked me to describe what happened three years ago when I went over to the other side. I was just a blank body. I didn't know when staples, six-inch needles, or anything else were inserted into my body. No anesthetic needed. I've addressed their requests several times in published articles. "A Divine Pardon to a Death Sentence," as my attending physician named my journey, produced brain fog.
Recently, the Lord prompted me to describe Brain Fog when it happens to a Christian. I had no idea what to say, so I sat at my computer and prayed. My experience came out in an unexpected poetic description I entitled "Brain Fog."
Spacious vistas surrounded me as I sought to see through a fog.
Colors were bright yet muted in my private apprehension.
Sight was full of sparks as I tried to enter a maze.
Holding on to what I believed restored my place.
Faint, yet clearly, life passed by my limited perspective,
As I wondered whether to step out boldly or sit back down.
Unsure of what surrounded, I picked up my staff, becoming three legged.
Strangely, acceptance of the fog brought a sense of being found.
Strife and competition were left behind as peaceful isolation
Became my new chosen reality, accepting a human as mere sand.
Leaving the future to a concerned and loving Shepherd,
The permanence of my brain fog was placed in other hands.
Place your confused thinking processes in the Lord's hands. By finding the peace that waits for those who come to Him, you will be blessed.
(Photo courtesy of pixabay.)
(For more devotions, visit Christian Devotions.)
---
---