But now you must rid yourselves of all such things as these: anger, rage, malice, slander, and filthy language from your lips. Colossians 3: 8 NIV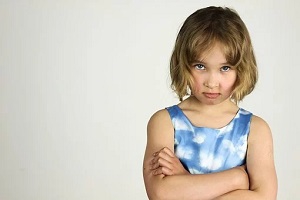 Sometimes, we simmer or stew over something and aren't aware of our anger until we boil over.
I occasionally wonder why I get so angry about some things. Or why someone asks me if I got up on the wrong side of the bed. Our world is filled with electronic overstimulation, multi-tasking, and instantaneous tweets designed for an emotional response—an environment that creates many opportunities to feel cranky and lose our cool.
In my work as a pediatric physical therapist, I encourage moms with cranky and mouthy kids to turn off the screens and send their kids outside into the fresh air. Running, swinging, digging, and imaginative play are healthy and relaxing.
The believers in Colossae had plenty to be angry about: ungrateful bosses, grumpy children, and difficult relationships. Although they didn't worry about missing a text or what someone said on social media, things were difficult. Despite the harsh conditions, Paul encouraged them to stop complaining and blaming others. His words were clear: rid yourselves of your bad mood, cranky demeanor, and filthy language.
Our bodies are made to move, and we get grumpy when they don't. Sometimes, for a better frame of mind, we need to turn off the screens, mute the notifications, and go outside. We can walk or putter around the garden. Or just breathe deeply and ask God to reveal the reason we're cranky. When He shows us, we should pray for His help to release that hurt or fear to Him and let it go. Before we know it, we'll rid ourselves of our bad moods.
Do whatever it takes to rid your life of a cranky attitude.
(Photo courtesy of pixabay.)
(For more devotions, visit Christian Devotions.)
---
---