And King David said to Ornan, Nay; but I will verily buy it for the full price: for I will not take that which is thine for the Lord, nor offer burnt offerings without cost. 1 Chronicles 21:24 KJV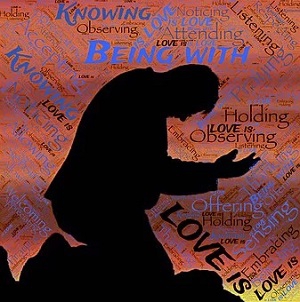 Every night when it is our children's bedtime, I lie down with them and my husband reads a few chapters in the Bible until they both fall asleep.
One night as he read, a certain phrase, "without cost," caught my attention. I thought about those words. Had I ever done anything for the Lord that cost me something? The phrase confused me. Then I realized the cost could come in many forms, such as ridicule from others or losing a friendship or a relationship. Would I do something that would make me uncomfortable, being shy by nature? Could I turn my back on myself and step out for Him? Would I choose only those things that were easy and didn't cause conflict? Or would I stand up regardless of what it cost me and do what God said?
David was commanded to build an altar for the Lord on Ornan's threshing floor. David asked Ornan to sell him the threshing floor for the full price, but Ornan was willing to give it to him at no cost. David, however, wouldn't take it unless it cost him something. David paid the cost for the threshing floor to do what God instructed.
I have often chosen the easy, less costly thing, but I would like to change that. I want to stand and do whatever God leads me to do, regardless of the cost. I may fail miserably, but I plan to pray for courage and strength to walk closer to God.
Ornan was willing to give David what he asked for … and more. People need help in many different ways—material and spiritual—and God wants us to give it.
Commit to serving God and others, no matter the cost.
(Photo courtesy of pixabay.)
(For more devotions, visit Christian Devotions.)
---
---