For I know the plans I have for you, declares the Lord, plans for welfare and not for evil, to give you a future and a hope. Jeremiah 29:11 ESV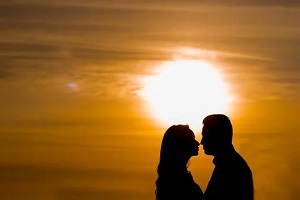 Life rarely goes as planned.
My wife and I married in November of 2016 on a day filled with plans for a perfect wedding. Who could forget the anxieties and months of preparation? Sure, men have it easy with weddings. Get a tuxedo and show up, right? My wife, on the other hand, spent every aching moment leading up to that day combing over every minute detail. What color cake should we have? What song should we dance to? Should I marry this man? Wait, maybe not that one.
Our plans as a married couple included lifelong love and happiness. We never anticipated health problems for either of us—especially early on. But problems that altered my wife's lifestyle cropped up soon after we wed. Her ability to manage and maintain peace have been a constant struggle.
I'm sure Mary and Joseph had exciting plans for their lives as well. Those plans were halted when the angel Gabriel appeared to Mary and shared God's plans for her—plans that differed drastically from hers. She would birth the Messiah. Mary submitted to God's will, although I imagine she did not want that enormous burden.
Being able to adapt and handle life's unpredictability is vital to our spiritual growth. Jeremiah reminds us God has plans for us—plans for our welfare and a future of hope.
Finding comfort in controlling our own life and its trajectory is easy. But it's better for our soul if we let go of that control. If we are in tune with God's will, His plan for our life will unveil itself in ways we could never imagine.
Make it a point to align your plans with God's plans.
(Photo courtesy of pixabay.)
(For more devotions, visit Christian Devotions.)
---
---