I press toward the goal for the prize of the upward call of God in Christ Jesus. Philippians 4:13 NKJV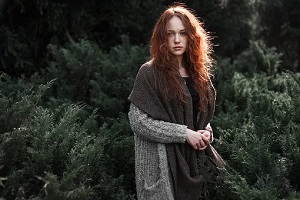 The title drew me because, like most women, I wanted to be beautiful.
While browsing through our church library, I stumbled upon a book entitled, Disciplines of the Beautiful Woman, by Anne Ortlund. The word beautiful wasn't what initially drew my attention. Rather, the word disciplines did. As a young wife with two small children, I felt dictated and controlled by members of my household—along with a never-ending stream of laundry.
All it took to change me was a college-ruled spiral notebook with dark lines and a fine point pen—a useful tool I employed to implement the author's advice. I began to plan out my life in detailed fashion. Today, planners are the rage, but beautiful women have been writing a better story for centuries—Queen Esther and Ruth of the Bible to name a couple.
But something else must occur before any discipline or habit can take hold. A woman has to become a beautiful woman through her identity in Christ—a worthy goal according to Paul. We can't plan anything successfully unless we have a wellspring or fount to draw from. No amount of planning or discipline will succeed unless our identity is separated from our responsibilities and goals. Even if we're born with physical attributes that normally define beauty, we must become the kind of beautiful that only manifests itself through a personal relationship with Jesus Christ.
Although I have missed my goal many times because of disobedience and wanting my own way, God's mercy endures forever, and my joy remains. We are the apple of God's eye, and He gives us the strength to increase the efforts of our daily routine to be women of beauty.
Commit to a few disciplines that will make you a woman of beauty.
(Photo courtesy of pixabay.)
(For more devotions, visit Christian Devotions.)
---
---