And Jesus kept increasing in wisdom and stature, and in favor with God and men. Luke 2:52 NASB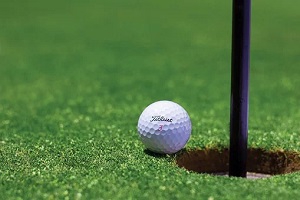 Even a golf ball can't resist drag.
Professional golfers drive their balls at speeds of 168 miles per hour on average. As the ball screams through the air and down the fairway, several external pressures slow it down. The weight of the ball and gravity push the ball down. A term used in the study of aerodynamics is "drag"—the resistance that slows an object as it moves through the air. Gravity, weight, and drag cause the ball to land. Friction with the ground, combined with these other forces, cause the ball to bounce, roll, and then stop completely. Golf ball manufacturers constantly try to invent new ways to help the golf ball resist the forces of drag and gravity.
When we first become Christians, we fly fast—like a golf ball off the face of a driver. We read our Bibles every day, tell others about our faith, and experience answered prayer. But over time, we often experience drag—in the form of trials, unanswered prayer, or scorn and mocking. These forces of resistance can slow our desire for spiritual growth.
But Jesus—God clothed in human flesh—kept increasing in wisdom and stature. He developed mentally and physically. He also devoted Himself to prayer.
If Jesus grew in wisdom, we should too. To do so, we need realistic spiritual goals such as reading our Bible through in a year, journaling our thoughts and prayers, journaling our answered prayers, and memorizing some of the well-known passages of Scripture. We can also serve, look for someone to mentor or someone to mentor us, and post notes around our house that remind us to pray and thank God for His blessings.
God always has work to complete in you. Ask Him to give you a desire to become more like Him every day.
(Photo courtesy of pixabay.)
(For more devotions, visit Christian Devotions.)
---
---