But we had to celebrate and be glad, because this brother of yours was dead and is alive again; he was lost and is found. Luke 15:32 NIV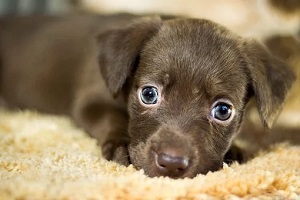 My wife and I once rode in separate vehicles on the way to church.
I led hymns at a nursing home during the Sunday school hour. Generally, one of our boys rode with Nancy while the other tagged along with me. But one ill-fated Sunday, we accidentally left our eight-year-old at church. At first, Chris searched up and down the emptying aisles, but after checking everywhere he could think of, he sat on the front steps—puzzled and wondering what to do. One of the deacons found him as he was locking the doors.
"So, where's your mom and dad?" John asked.
"I don't know," Chris answered, shaking his head.
"If you want to ride in my truck, I'll take you home," John offered.
Meanwhile back at home, we realized what had happened. In embarrassment and fear, I ran out the door, ready to speed back to church. Before I could leave, John's truck pulled into our driveway.
"Forget something?" John asked with a chuckle as he opened the door and Chris hopped out.
My wife and I both embraced our lost son—just as the father did in Jesus' parable of the Prodigal Son.
As I remembered this scene, I imagined how the heart of God bursts when we come home to Him. Unlike me, He never forgets us, even if we have forgotten Him. Instead, He sent Jesus to pick us up and bring us home.
Take comfort in knowing God will lead you safely home.
(Photo courtesy of pixabay.)
(For more devotions, visit Christian Devotions.)
---
---