For rebellion is as the sin of witchcraft. 1 Samuel 15:23 KJV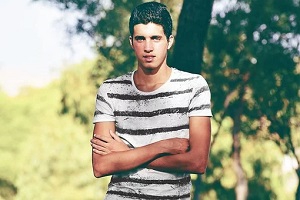 When I was a teenager, my mom homeschooled me.
I once made a bad grade and failed an English test. Mom grounded me and said I would stay grounded until I finished retaking the PACE. PACE was the name of the book used for the curriculum. If a student scored below 80, they were supposed to redo all the PACE work, but often Mamma only made me retake the test—unless my grade was unusually bad. This one was.
Although I knew I could finish a PACE in a week, I got mad, sat there, and did nothing—at least on the English PACE. One day, my dad came into my school room—the room we used for me to do my school work—and told me I was rebelling. I hadn't ever thought of it that way. He also reminded me that most of the time one of the things teens are known for is rebelling against their parents.
When Dad said that, I knew I needed to repent—not only because my punishment would get worse if I didn't soon change but also because I saw how God felt about my attitude and actions. I asked God and my parents to forgive me. Then I straightened up, started progressing through the PACE, finished it, and passed the test.
When we're living in known disobedience, God wants us to stop rebelling and make things right with Him—and anyone else if necessary. God always blesses repentance.
Repent of anything you are rebelling against.
(Photo courtesy of pixabay.)
(For more devotions, visit Christian Devotions.)
---
---