It is worthless to have the whole world if they lose their souls. Mark 8:36 NCV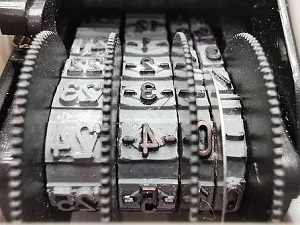 I hate my job.
Some days, processing mail for nine different charities feels tedious—like working on an assembly line. The fussy machine that opens the mail should make life easier, but it won't take mangled envelopes. And it destroys perfect ones. When those pieces get stuck or destroyed, I may have to open fifty envelopes by hand. Doing so stresses me, takes extra time, and causes me to fall behind. I worry about meeting my quota, which means I'll be in trouble with my supervisor. Everyone wonders why I'm in a bad mood.
Hating my job forced me to evaluate what is important in life. I once had a job that interfered with my relationship with the Lord. At the time, I thought I had the whole world. I worshipped my job, not the Lord. He took my career away to get my attention so I wouldn't lose my soul. These days, I spend my time reading the Word and telling people about Jesus. Life is about a relationship with Jesus, not a career.
We can love our careers and have a close relationship with the Lord. Balance is the key. A successful career does not admit us to heaven, but trusting Jesus for salvation does.
Don't lose your soul over a job.
(Photo courtesy of pixabay.)
(For more devotions, visit Christian Devotions.)
---
---