A time is coming, says the LORD, when I will punish all those who are circumcised in body but not in spirit. Jeremiah 9:25 NLT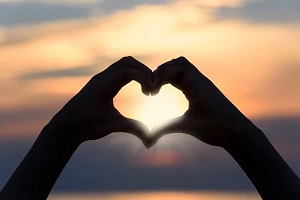 The bloodcurdling wail pierced the air.
We gave our two-year-old daughter frequent reminders not to climb onto cabinets, but she forgot and placed her little hand on a warm burner. The heat surprised her more than it caused injury. But the experience jogged her future memory more than my repeated warnings not to climb onto the range to reach upper cabinets.
Just as I reinforced safety lessons to my children, God has done the same with His laws. He made a covenant with Abraham and symbolized this covenant by having him circumcise all males in his family—a practice that continued throughout generations. The Jewish nation placed considerable emphasis on circumcision. The act not only sealed the covenant of grace and promises made to Abraham for Israel but also signified redemption through faith for Gentile believers.
Like actions toward many of God's laws, the Israelites ignored their part of the promise. God sent prophets who cautioned His chosen people about emphasizing physical acts while neglecting the spiritual act of circumcising the spirit.
Generations after Abraham, Jeremiah warned of destruction because of the people's waywardness. God promised punishment, even though they were physically circumcised. He would destroy their capital city, Jerusalem, and even His holy temple.
The Lord rebuked the nation of Judah because the wise boasted of wisdom, the powerful of their power, and the rich about their riches. He warned them to boast in God alone and to remember that the Lord who demonstrates unfailing love also brings justice and righteousness.
People haven't changed. Neither has God. Many place wisdom, power, and riches before God. Like disobedient children, we seek what we want and encounter the risk of being burned. God will not accept religious works or secular success over acts of a righteous heart. Through the power of the Holy Spirit, pure thoughts and actions can replace meaningless physical acts of service for a heart that glorifies God.
Give God your circumcised spirit.
(Photo courtesy of pixabay.)
(For more devotions, visit Christian Devotions.)
---
---