I will remember the deeds of the Lord; yes, I will remember your miracles of long ago. Psalm 77:11 NIV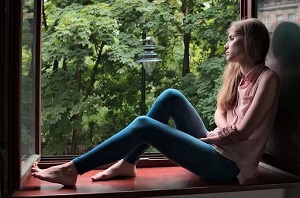 In my mind's eye I can see her running toward third base—her chubby three-year-old legs pushing her little body forward, her arms reaching upward and outward, her smile beaming.
Why? Her Mama was the third base coach. With laughter, they met at the base—Mama kissing her as the three-year-old was swept into her arms. Precious memory. Irreplaceable
I am grateful for memories. God created our minds to remember the wonderful things He has given us.
God has provided memory gifts during my lifetime: holding my three beautiful newborns; watching a full moon on the ocean; seeing waves crash at my feet like neon lights; and visiting Bar Harbor, Maine, while two of our granddaughters were there on internships. I never want to lose the memories from my past.
More importantly is our ability to create new memories in the time allotted to us on earth. Making new memories is a gift. So is being with people we love, having fun, sharing grief, laughing, crying, sharing our talents, hugging, smiling, or writing a note that lets someone know they are an important part of our life.
God has things in store for us, our friends, and our family. He wants us to step out of our comfort zones, reach out to someone, and make a memory for us and them.
Think of a few things you can share with others to build memories. Then, give thanks to the Lord as you remember His works.
(Photo courtesy of pixabay.)
(For more devotions, visit Christian Devotions.)
---
---