Simon, Simon, Satan has asked to sift all of you as wheat. But I have prayed for you, Simon, that your faith may not fail. And when you have turned back, strengthen your brothers. Luke 22:31-32 NIV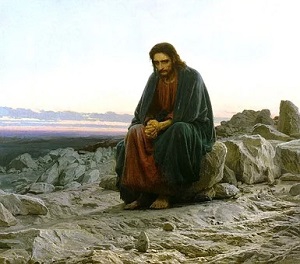 I was broken.
My first pregnancy ended in a miscarriage. My husband didn't know how to help me, and neither did I. I couldn't imagine ever feeling happy again. Even prayer seemed too hard. Little did I know my best Friend prayed for me.
Soldiers bound Jesus and took Him to stand trial. Peter was terrified. What would he do next? When a girl shouted, "He was with Him!" Peter denied it. Two others said, "You are one of them!" Still, he denied knowing Jesus.
Suddenly, a rooster crowed. Bound and accused, Jesus looked into Peter's eyes. Jesus' earlier words flooded Peter's memory. Peter was overwhelmed with sorrow, repented, turned back to Jesus, and became a great evangelist for the Lord.
Jesus knew Peter would deny Him, yet He prayed for him. We are no different or less loved than Peter. Jesus prays for us too. Jesus is omniscient. How can the One who knows all be disappointed in us? We would have to surprise Him for that to happen.
Christ knows what we will do before we do it and yet still prays for us. When we undergo trials or storms in life, Jesus prays for our faith to hold fast. If we struggle to believe His promises, He prays for us to stand firm. When grief and sadness overcome us, Jesus lifts us up in prayer.
Take comfort—even if you have denied Jesus, He prays for you.
(Photo courtesy of pixabay.)
(For more devotions, visit Christian Devotions.)
---
---