Be gentle and ready to forgive; never hold grudges. Remember, the Lord forgave you, so you must forgive others. Colossians 3:13 TLB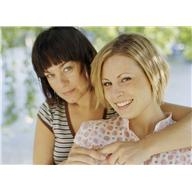 "I know,"she said.
Imagine my surprise when I went to tell a friend of a decision I had made and was told she already knew. While this betrayal is of little consequence when compared with the grand scheme of things and the devastating betrayals others have suffered, it is a betrayal nonetheless. A betrayal that is especially irritating given the fact I specifically asked the one with the loose lips not to mention my decision to anyone, so I could deliver the message in my own timing.
What should we do, then, when someone betrays us? The Bible tells us not to hold grudges. It says we are to forgive. I'm finding those two things difficult to do right now. So I pray.
I pray for God to soften my heart towards the other person. I pray for the other person. And I keep praying, because I know I haven't reached the place where I need to be yet. While I pray about my situation, I think about Jesus. I think about Judas and the grace and forgiveness Jesus extended to his betrayer. I think about the grace and forgiveness Jesus daily extends to each of us.
As I pray, God whispers, This too shall pass. The pain won't last forever. You'll survive. Trust me.
With God's help, we are able to get over the betrayals in our lives. He helps us survive the hurt and pain. If we let him, God can bring us to a place of victory and peace through the gift of His forgiveness and grace.
I'm discovering that in working through our situations of broken trust and betrayal, we have a choice. We can move on in grace, or we can stay stuck in unforgiveness. We're called to be like Him. We're called to be gentle and ready to extend forgiveness and grace because we have been forgiven. To let go. Especially when we don't feel like it.
Let go and let God.
(Photo courtesy of office.microsoft.com.)
( For more devotions visit us at www.christiandevotions.us )
---
---