Sanctify them in the truth; Your word is truth. John 17:17 NASB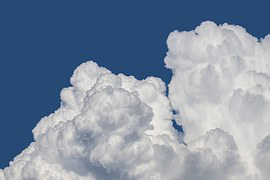 Spectacular sunbeams, like delicate strands of golden silk, showered my sister's neighborhood.
I was headed to my first Bible study. I quickly dismissed the possibility it was a sign from God. Immediately a thought instructed me, "Look at the hole." I followed the golden strands upward into the clouds. The hole was a perfect cutout of the Jesus fish. God had plucked out a crisp fish-shaped hole in a billowing cloud as white as the purest cotton.
It was a sign. There was no mistaking the fish in the sky for a random cloud formation. God was pleased that I was going to study the Bible.
God is delighted when we study His Word. Through study, we can be sanctified and set apart as holy by His truth. The Holy Spirit uses truth to teach, reminding us Jesus is the same today as He was when He walked the earth. He is still capable of all kinds of signs and wonders. God longs to show us the magnitude of His love, and He uses Scripture to speak to us and draw us into an intimate relationship with Him.
In our study, we find God's truth transforms the way we think—a key to setting us apart from the world. When we begin to think differently, we want to act differently—allowing God to take control. We have access to His help.
Devotions are great, but the power that transforms awaits us through Bible study. Take time to study His Word. Spend time developing your relationship with a God who longs for your presence with Him.
Fill yourself with God's truth and watch the amazing transformation begin.
(Photo courtesy of pixabay.)
(For more devotions, visit Christian Devotions.)
---
---