I am the way, the truth, the life. John 14:6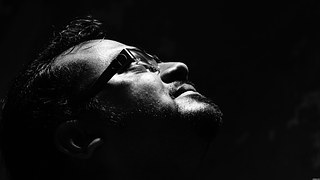 At the end of therapy, he said: "I feel I was only half educated before." He now knew how to answer his hoped for little girl when she asked, "Daddy, who is God and how can I know Him?"
Sitting in my office waiting for a new patient, I wondered what he would be like. He was a young electrical engineer who had been told by his fiancée that she could not marry him if he didn't become a Christian. She wanted to have children and needed to have them go to heaven with her. She could not raise them according to the Buddhist faith—of which he was.
His fiancée was as firm in her beliefs as he was. His questions about Christianity needed to be answered, or they would have to break up. He loved her very much. They wanted children together, but he imagined the hardest question he could be asked someday by his future children.
History contains examples of how the primal needs of mankind affect his attempt to understand. Cave drawings also picture this struggle. Any book accepted as being from God forms a unifying explanation that is accepted by faith. The scientific method is based on "probability."
Technically, this method based on probability can neither prove nor disprove God's existence. That would entail a material process disproving an immaterial reality. But it is a historical fact that Jesus died on the Cross.
My client had heard from his fiancée that the Bible was the manual for life. He learned he could answer his imagined hardest question by reading the Gospel of John which told who God is. John 1:1-14 said God was the Word and that the Word became flesh in the person of Jesus. John 3:16 told how to know God: "Whosoever believes in Him shall have everlasting life."
Like everyone, this young man needed to settle in his heart who God was and how to know Him. When you do the same, you will find a pearl without price.
(Photo courtesy of pixabay.)
(For more devotions, visit Christian Devotions.)
---
---