We know how much God loves us, and we have put our trust in his love. 1 John 4:16 NLT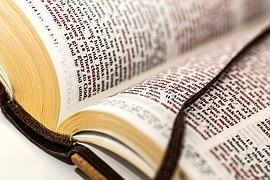 My friend Pete went to church once or twice a month for more than fifty years without really knowing what it was all about.
The older Peter got, the more he questioned even the existence of God. Not until he was blindsided by tragedy did he begin to seek answers to his questions about God and Jesus. As he entered the dark night of spinal cancer, intense pain, and paralysis, he started reading the Apologetics written by some of the great Christian thinkers.
The day came when Pete confessed his sins and accepted Christ as Savior. The first thing that happened, he told me, was that he felt as though he was lifted from his bed of pain and into the arms of a Great Love. Prior to this, he had no idea believing in God had anything to do with love.
But the truth is, belief in God has everything to do with love. He calls us into relationship with Him because He loves us and wants us to love Him in return.
John, in his first letter, talks about this love and says we can know God's love because He sent His Son to be the Savior of the world (1 John 4:14). The first Christmas in Bethlehem was an act of love. The baby in the manger—God in the flesh, was a gift of love.
You know the old saying, "Seeing is believing." John says he and the other disciples saw Jesus with their own eyes and came to believe in Him as the promised Messiah, the Savior of the world. And with that, believing became loving.
This Christmas season, take time to bask in God's love for you, and be sure to tell Him you love Him in return. Believing is loving. It's all about love.
(Photo courtesy of pixabay.)
(For more devotions, visit Christian Devotions.)
---
---