But Daniel made up his mind that he would not defile himself with the king's choice food or with the wine which he drank; so he sought permission from the commander of the officials that he might not defile himself. Daniel 1:8 NASV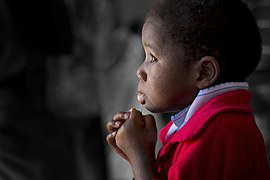 I'm sure I wouldn't have reacted to the situation in the same way.
Had I been in Daniel's situation, I would have had a pity party or tried to figure out all the different ways to show how upset I was. His country had been destroyed. As a son of Judah, he was taken to serve in the kingdom of the one who caused all his pain. And God allowed it.
Yet amid this tragedy, Daniel's reaction was amazing. He was willing to please God despite his situation. The situation did not cause him to shift or redefine his focus from God. I am sure I would have had my focus on God, but it would have been on questioning Him rather than pleasing Him. That shouldn't be the case, however tough the situation.
God always has a purpose and a plan, no matter how bad the situation might be. His plans are to glorify Himself, and the fact that I am involved means I am part of the plan. God will glorify Himself through people who are willing to stand for and trust Him. It is better to walk into the unknown with the One who knows all things and into the worst situation with the One who has the power to turn things around—bringing the best out of the worst.
God is also faithful, and He will grant the strength to go through every situation. He will never leave us. Situations shouldn't change our identity with God but rather open us up for God to make our identity known through the situation. He wants the best for us more than we want the best for ourselves.
You are where God needs you to be, whether you want to be or not. Everything is going to fall into place while you watch your struggles turn into giggles.
(Photo courtesy of pixabay.)
(For more devotions, visit Christian Devotions.)
---
---