Thank God at all times for everything, in the name of our Lord Jesus Christ. Ephesians 5:20 Phillips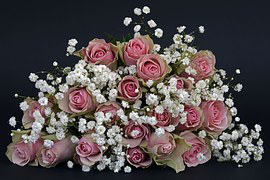 My husband and I were talking about Thanksgiving plans when I remembered a gift I had given to a dear friend. Smiling, I also remembered how she disposed of it.
Though raised in the country, my friend thrived in a city setting—a modest apartment on the fifth floor of a large complex. She seemed to know everyone in her building.
My friend was unique. Since she enjoyed reading and writing, we had a meeting of the minds. She was a life-long learner who collected family heirlooms to make her environment country-cozy, yet diverse in objects and ideas. She instructed other aspiring writers, rehabilitated homeless cats, and shared belongings with people who were less fortunate than she.
We stayed in touch through occasional phone calls and hand-written notes. Had e-mail or Facebook been available in those days, we would have still written notes and talked on the telephone. Months might have gone by, but we picked up our conversation where we left off.
One day, I learned my friend had an illness that affected every facet of her life and limited her activities. More months flew by. Then I heard she was in the hospital because of a life-threatening infection. I wondered why I had drifted away. Was I too busy to call or visit her? I felt guilty.
I decided to send a big bouquet of flowers to her hospital room along with a note that read, "This bouquet represents your love, generosity, and self-sacrifices to make others happy."
After a few days, I dared to call her. "Did you get the bouquet I sent?"
"Yes, the flowers were beautiful. I hope you don't mind, but I gave the doctors some flowers. I enjoyed the bouquet a day or two. Then I took one flower at a time and gave them to all the people who helped me in this hospital."
Listening, I thought, Why did you do that? I tried to honor you.
I had to adjust my attitude, realizing I gave to my friend the only gift she could use to thank all the others. That was our last conversation. I thanked the Lord for our friendship and the lesson.
Show your thanks by giving something away.
(Photo courtesy of pixabay.)
(For more devotions, visit Christian Devotions.)
---
---