Therefore, if anyone is in Christ, he is a new creation; old things have passed away; behold, all things have become new. 2 Corinthians 5:17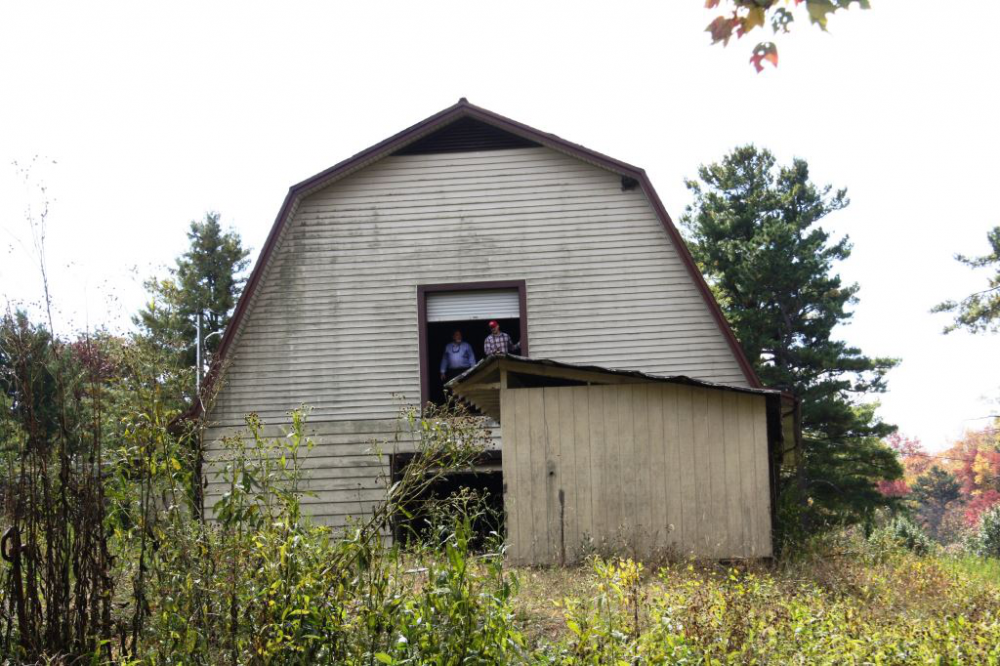 We slept in the barn—where horse manure, pigeon droppings, and water damage used to be.
Larry and Denise—dear friends of ours—bought some property in northern North Carolina near the Blue Ridge Parkway. What had been a horse farm years ago was now empty pastureland with a ramshackle, vacant two-story barn.
When Larry first toured the property, the barn was disgusting. An accumulation of moist mud, manure, and hay covered the floor. The walls were streaked and buckled by years of water damage. White stripes of pigeon droppings blanketed everything. Flies noisily buzzed the stalls. A musty smell of neglect and decay assaulted the air.
Most of us wouldn't have bought the property. Even if we had, we would have probably torn down the barn, hauled off its nasty debris, and replaced it with a brand new building. But Larry envisioned a far greater future for this run-down, neglected building.
Larry knew what needed to be replaced and what could be cleaned up and reused. He valued the invaluable potential of its sturdy interior. After several months of cleaning, replacing, building, painting, and planting, the renovated barn stood as a gorgeous, cozy, and useful home surrounded by God's beauty in the mountains.
As I drifted off to sleep in what was once the hay loft, I thought about the barn's transformation. In that sleepy haze, God whispered, "This barn is a lot like you. Your life was a wreck, marked by years of spiritual neglect and sinful decay. Yet, just like Larry did with this barn, I am doing with you. I saw potential, cleaned you up, rebuilt the broken areas, and restored you to what I know you can be. As you are now present inside this renovated barn, My Spirit lives within your restored and renewed heart. While you enjoy your after, never lose sight of your before."
God specializes in making all things new. He removes our smelly yuck, repairs wounded souls, cleans up sinful lives, strengthens weak areas, and breaks bad habits. He is the Master Craftsman who forgives, purifies, revives, and commissions us. All we have to do is ask for His help, be open to His transformation, and be available for His work.
Thank the Lord for the transforming renovation in your life.
(Photo courtesy of the author.)
(For more devotions, visit Christian Devotions.)
---
---