But as for me, I am filled with power, with the Spirit of the LORD. Micah 3:8 NIV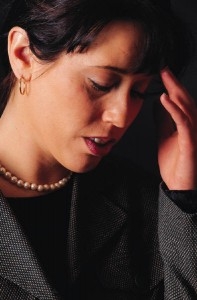 This old world is filled with pain, and God's children are to bring relief and healing, not more pain.
A young woman came into my office with tears streaming down her cheeks. I had to wait for her to be able to tell me what was wrong. "My friend walked away."
"Walked away?" I asked.
It seems this young woman was a new Christian who had told her best friend, a seasoned Christian, about her promiscuous behavior before she had asked Jesus into her heart. Her friend lived in a whitewashed world and was so shocked to hear about such behavior, she told this tender new sister that they couldn't be friends.
"I might become contaminated too," the friend had said. This self-righteous lady evidently believed in sharing, but not in confessing.
The young woman's heartbroken tears didn't come primarily from losing a dear friend. They came from a trusting child's broken heart. She thought all Christians would love her the way her Savior did ... no matter what.
Micah encouraged us to be filled with the Spirit ... controlled by the power of the Holy Spirit. He understood that by allowing our lives to be steered by Christ, the unconditional love we needed to share would become available. Remember that the fruit of the Spirit starts with love.
This modern world is populated by those in doubt, depression, and pain. Even if we seldom feel those emotions because of our relationship with Jesus, our hearts will soften for those who do experience this. It is a contradiction of terms to be a complicated Christian when we are commanded to live a life of simplicity ... a life that blossoms in the soil of simplicity found in Christ. Boil down your Christianity and put it into action by understanding a warm heart and warm eyes promote healing and reveal that we understand the power that comes from the Spirit of God. God is love, and not one thing about serving Jesus is about us. It's all about Him.
Be full of compassion. Feel, and not just think, when someone is in pain. Be someone who understands because of what Jesus has done for you personally. Today, choose to be a simple soul filled with the power of God's love, in spite of your past and in spite of your natural, carnal tendencies. Let God love others through you.
(Photo courtesy of office.microsoft.com.)
---
---