Some trust in chariots and some in horses, but we trust in the name of the Lord our God. Psalm 20:7 NIV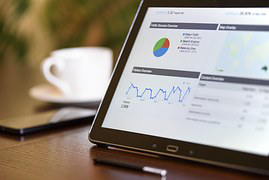 "Are we going the right way?" my friend, Gina, asked as we sped down an Indiana highway heading home from a weekend of bargain shopping. "This highway isn't familiar."
Gina and I had been caught up in our chatter for the last hour, trusting Google Maps to get us safely home when we suddenly realized we were headed south. Michigan, our destination, was over 200 miles in the opposite direction.
As Gina drove on, I studied the screen on my phone to figure out where our Google guide had gone wrong. Thanks to a new update, the default address in Google was leading us to the correct street address, but the wrong city. Had I not checked up on our trusty navigator, we would have arrived four hours later...in Independence, Kentucky! I quickly corrected the error, but we'd already wasted 60 miles of gas and an hour of daylight we couldn't recoup.
Putting our trust in worldly things is tempting—our careers, our abilities, our brain power, our paychecks, our earthly relationships, even our smart phones. But while depending on these worldly things may bring a measure of assurance, nothing can replace the unshakeable security we find in relying on the God of Abraham.
The Bible tells us our God is all-knowing and His word eternal and flawless. Trusting in anything else may seem like a good idea at the time but can lead us miles off the path God has in mind.
The next time you find yourself in an unfamiliar place—and wondering how you got there, forget human knowledge and self-reliance. Instead, seek God. Better yet, check in with Him before heading out on any of life's road trips. He will never steer you wrong.
(Photo courtesy of pixabay.)
(For more devotions, visit Christian Devotions.)
---
---