Always giving thanks to God the Father for everything, in the name of our Lord Jesus Christ. Ephesians 5:20 NIV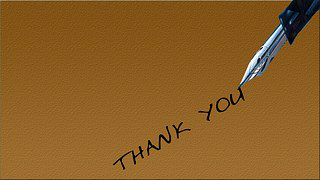 "Thank you for the world so sweet;
Thank you for the food we eat;
Thank you for the birds that sing;
Thank you, God, for everything. "
I prayed Edith Rutter-Leatham's, "A Child's Grace," many times when I was small. Only recently did I pay close attention to the last five words: "Thank you, God, for everything." Everything.
Thanking God when I'm hurt, when I'm disappointed, when someone I love faces illness or death, when I face them myself, and when God says "No" or "Later" is difficult.
Often, I don't thank God. Looking back, I see how those hurts left physical or emotional scars. Yet they also increased my awareness of suffering around me and how God can minister through me. Disappointments helped me distinguish between selfish desires and legitimate needs. Illness and other life storms heightened my appreciation for every moment and for the support of family, friends, and a Savior who died for me.
Paul experienced the extremes of life. Sometimes he lived with more than enough. At other times, he lived in great want. He knew good health, and he knew the ravages of illness. He lived through times of safety, and he lived through shipwrecks, persecution, and beatings. He enjoyed freedom of movement, and he endured life in chains. Whatever his circumstances, Paul praised God and shared God's message of salvation.
We can do the same. God walks with us and carries us through our ups and downs. Because of God's never-failing presence, we can—like Paul with a genuinely grateful heart—Rejoice always, pray continually and give thanks in all circumstances (1 Thessalonians 5:16-18 NIV).
Ask God to help you give thanks in all circumstances.
(Photo courtesy of pixabay.)
(For more devotions, visit Christian Devotions.)
---
---