And my God will meet all your needs according to His glorious riches in Christ Jesus. Philippians 4:19 NIV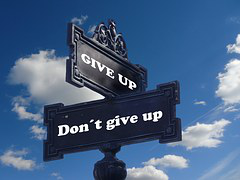 After spending some time thinking, I apologized for my prayer tantrum.
I had lost some money while on vacation. Disappointed, I mumbled a prayer of frustration to God. I wanted the money back. It was mine. In the stillness that followed my prayer, I sensed God saying, "You are right. That money was yours. And the cattle on a thousand hills are mine."
True, I had lost the money. But just as true, I serve a God who shares His riches with me daily. He has already given me all I need. If I trust Him with my life, I certainly can trust Him with my money.
In Philippians, we are reminded God will not only provide for some of our needs but will also provide for all of them. If you find yourself wrestling to give God control of your finances and material possessions, confess your tendency to be tight-fisted.
Ask God for help to loosen your grip and trust Him to provide everything you need.
(Photo courtesy of pixabay.)
(For more devotions, visit Christian Devotions.)
---
---