Man is chastened with pain on his bed. Job 33:19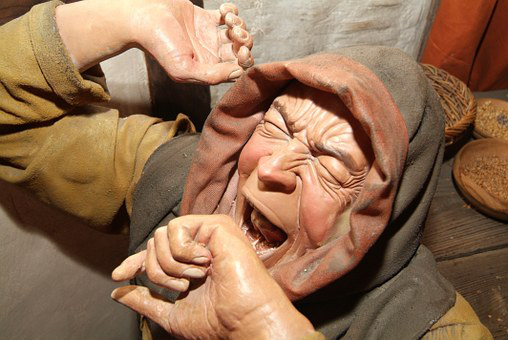 Artificial hips come at a price.
The hip itself costs many dollars. After the surgeon's fee, there is a list of other medical professional charges. The hospital fees themselves are several pages long, and even cleaning the bedding has a price. After replacement surgery, a person will never again have all their original parts.
After I gave away my first hip several years ago, one of my grandsons asked me, "Papa, are you are a bionic man now?"
After pausing for a moment, I said, "I guess I am."
Lying in a hospital bed recently, I gave away my second hip. Remembering that we learn and become stronger by what we survive, I realized pain has a part in our growth.
Much like a piece of fruit that is full of juice and health-producing potential, our bodies are amazing. The complexities can take a person's breath away. Yet when even one little part functions traumatically, the whole organism can suffer catastrophic failure.
My bladder is an example. Due to a spinal tap, my bladder went dead. After three hours, they "jump started" it and were able to drain it over a twenty-minute period. Awake during those three hours, the jagged spasms gave me a choice: rest in my Lord or lie there in fear. I chose to let everything go, look my Savior in the face, and ask Him for help. I was immediately lifted on a cloud of peace, which I didn't expect. I could still feel the tearing spasms, but it was somewhere below where I was.
Man is chastened with pain upon his bed to give him the choice of putting whatever it is in the hands of Jesus and admitting we need His help or trying to tough it out and start screaming until they sedate us.
We can choose to go through the pain with or without Jesus. We can also choose go through the pain with or without the peace Jesus promised when He said, Come to Me you who labor and are heavy laden, and I will give you rest (Matthew 11:28).
Let those in pain share their reality with you. Then, as someone who understands, tell them about Jesus' love in a gentle caring way.
(Photo courtesy of pixabay.)
(For more devotions, visit Christian Devotions.)
---
---