And we know that in all things God works for the good of those who love Him, who have been called according to His purpose. Romans 8:28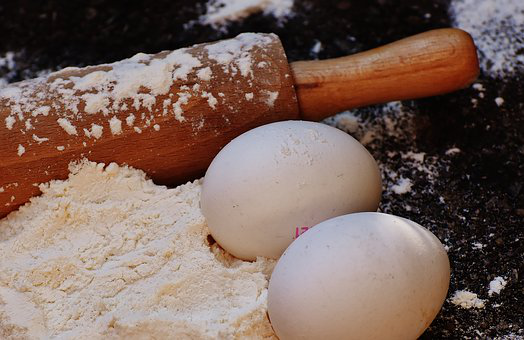 When my daughter and I sampled the cookies, we looked at each other with furrowed brows and screwed-up noses.
"Mom, these taste funny," she said.
I agreed.
I had baked a double batch of pumpkin-chocolate-chip cookies to share with the women in my Bible study. A fall favorite. I took another bite just to see if the bad taste was my imagination. Nope. There was definitely something off. But I couldn't put my finger on what it was.
I looked over the recipe, one I'd used many times before. I was almost certain I had used all the right ingredients—until looking in the spice cabinet. There, staring me in the eye, was the spice cumin in the spot where cinnamon usually sat. I laughed.
"I used cumin instead of cinnamon," I said.
"How could you mistake cumin for cinnamon?" my daughter asked. "They're two completely different spices."
I showed her the two bottles. Their labels were alike, their colors were similar, and in my haste of gathering all the ingredients, I had grabbed the wrong spice. I had made a mistake—a mistake that left a bad taste in my mouth. A mistake I won't make again.
My mistake was a great analogy for sin and its consequences. The consequences of our sinful choices tend to leave a bad taste in our lives. Consequences can teach us to avoid the same sin the next time it stares us in the face so we will say, "You can bet I won't do that again!"
Consequences aren't necessarily bad. They can—and should—lead us to make better choices. Righteous choices, which lead to godly and holy behavior.
If you have committed a sin and have a sour taste in your life, confess it to the Lord and learn from the consequences. Then savor the sweetness of God's unfailing forgiveness.
(Photo courtesy of pixabay.)
(For more devotions, visit Christian Devotions.)
---
---