God is our refuge and strength, an ever present help in trouble. Psalm 46:1 NIV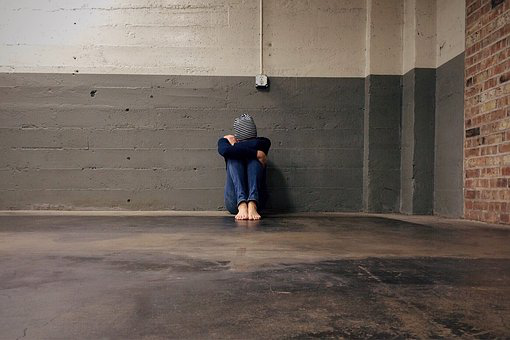 I believe the cashier glanced at the small cross pin on my sweater and assumed I was a Christian
As I laid the decorated birthday cake on the check-out counter, I told the friendly cashier it was for my neighbor's ninety-second birthday. He looked at me sadly and said, "I pray to the good Lord that he won't let me live past my fifty-fifth birthday. I've had too many heartaches in my life."
I reminded him that, despite the fact there are heartaches in Christians' lives, our Lord gives us joy. But he replied, "There have been far more heartaches than joys." I felt sad for him. He seemed so unhappy.
There was a grey period when it seemed everything I knew had been destroyed. My husband of twenty-seven years had run off in the night with a young married woman from our church. I was left alone in a parsonage several miles from my home. Rain poured outside the window as I stood pondering my future. Then, the rain slowly turned into a drizzle. As I glanced out the window, a beautiful rainbow appeared. Where the clouds had been dark and threatening shortly before, the sun now streamed through the darkness and revealed its encouraging light.
God reminded me of the promise He made to Noah about sending the rainbow (Genesis 9:11-16). I knew this rainbow was His encouragement to me. No matter what happened in my future, I would not be alone. God would walk with me through the good and the bad.
Sometimes the heartaches, illnesses, and pains of life seem to outweigh the joys of living. All of us, whatever our age, experience those valley days when the dark clouds of despair pour rain upon us, and we feel alone.
But God's promise to Jeremiah still holds true: "For I know the plans I have for you," declares the Lord, "plans to prosper you and not to harm you, plans to give you hope and a future" (Jeremiah 29:11). This promise has proven true through the thirty years since my husband left, and I pray it will hold true for the cashier and for you too.
Let God fulfill this promise in your life so He can turn your heartaches into joys.
(Photo courtesy of pixabay.)
(For more devotions, visit Christian Devotions.)
---
---