Trust in the LORD with all your heart and lean not on your own understanding; in all your ways submit to him, and he will make your paths straight. Proverbs 3:5-6 NIV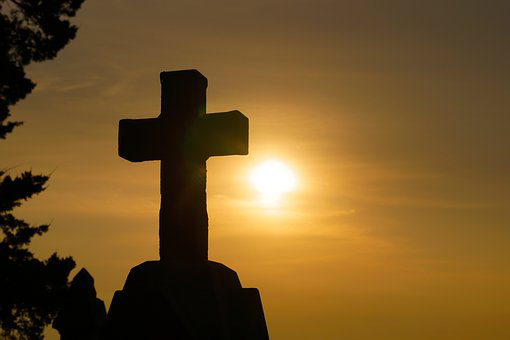 My middle-school Sunday morning Bible study group has some unusual discussions, while I do my best to keep them relevant.
Our group covers deep topics, and the girls are learning the Bible isn't just a bunch of old stories. While discussing various sins, we once explored the question, "Have you noticed 'I' is always in the middle of sin?"
After listing examples of self-centered sinful behavior, we noticed huddled conversation in one corner. One girl kept telling another, "Go ahead. Say it."
Finally, everyone's curiosity won out, and we encouraged Elizabeth to speak up. She said, "Have you ever noticed 'u' is always in the middle of trust?"
She was right. Technology and culture may have changed, but God's truth remains the same. However, that doesn't mean we can't discover new ways to look at those ageless truths. When we place our complete trust in God, we focus on God and His will for our lives. We don't worry or get sidetracked with misplaced desires.
When we allow God to guide our relationships with other people, our focus becomes God's will for their benefit. We love them with the purity of God's love, recognizing what we do affects them as well as us. Whether immediate or in the future, that impact can't be denied. We prove ourselves trustworthy and also encourage them to grow in trust and trustworthiness.
Allow God to guide you away from self-centered sin into the purity of self-sacrificing love by placing your complete trust in God.
(Photo courtesy of pixabay.)
(For more devotions, visit Christian Devotions.)
---
---