What we proclaim is not ourselves, but Jesus Christ as Lord, with ourselves as your servants for Jesus? sake. 2 Corinthians 4:5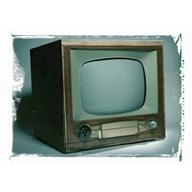 Jesus is the lead role. We play supporting roles.
The Lone Ranger and Tonto. Fred Flintstone and Barney Rubble. Batman and Robin. Lucy and Ethel. Famous television duos with a lead role and supporting character.
In Mrs. White's third grade class, I won the Peter Piper tongue twister performance. Lead role? Supportive role? Maybe you landed the lead role in a theater production, a school play, a more prestigious screenplay or film. Perhaps supporting roles are your forte.
While the supporting role is vital to the story line and supports the lead character, supporting roles remain below that of the lead. Supporting roles like Tonto, Barney Rubble, Robin, and Ethel all play an important part of the dynamic duo they represent, but never upstage the lead role.
As believers, we play an important supporting role. During Jesus' earthy ministry, the twelve disciples were called to be supportive to His role and cause—His Father's work being fulfilled. As Jesus' disciples, we play supporting roles. We come alongside the cause of Jesus' life, death, and resurrection. The gospel message. Never upstaging the role of Christ who is the total representation of God and His glory. It's not about us. It's about Jesus—His fame and renown. Not proclaiming ourselves, but proclaiming Jesus Christ as Lord.
Jesus is the leading role. Never before has there been such a powerful leading role in history or film. Jesus Christ. The lead role of all time.
(Photo courtesy of office.microsoft.com.)
---
---