Now John himself had a garment of camel's hair...and his food was locust and wild honey. Matthew 3:4 NASB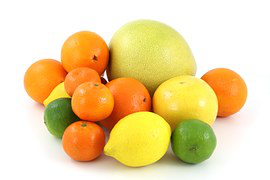 After reading through the book of Matthew and about John the Baptist's diet, I decided I'd try a plate of locust and wild honey dip daily.
I hear people talk about eating healthy, changing their diets, and having a diet regime. Doing those things sounded cool and made a lot of sense because they were deliberate actions to move into a healthier lifestyle. Then I thought about the locust and wild honey dip. I didn't think it was such a good idea in the beginning. Surely there was another choice. How would it taste, and how could I bring myself to eat it?
I put a hold on that thought and began to think through how John managed to eat it. I believe he was fed with all the delicious foods available to his parents as he grew up. He had tasted and eaten foods such as bread, chicken, beef, and milk. I wondered how he could change his diet, forgoing those foods for locust and wild honey.
John had to decide to change his diet and stick to it. He, like everyone else, fasted from all other foods, focused on the benefits he would derive from his choice, and resisted every temptation until locust and wild honey was all he desired. I'm sure most people didn't understand why he chose to eat those foods, and he was probably viewed as a weird and ignorant person.
Choosing a life of purity and holiness is like deciding to stick to a diet of locust and wild honey. People may see me differently or make fun of me, but I look to the One I serve and to the eternal benefit awaiting me when I stick to this choice. Eating it didn't taste so pleasant before, but God is graciously bringing me to the point where it's all I desire.
Despite the temptation to go along with the demands of the world, choose what will lead to holiness and purity.
(Photo courtesy of pixabay.)
(For more devotions, visit Christian Devotions.)
---
---