And Mary said: "My soul glorifies the Lord and my spirit rejoices in God my Savior." Luke 1:46-47 NIV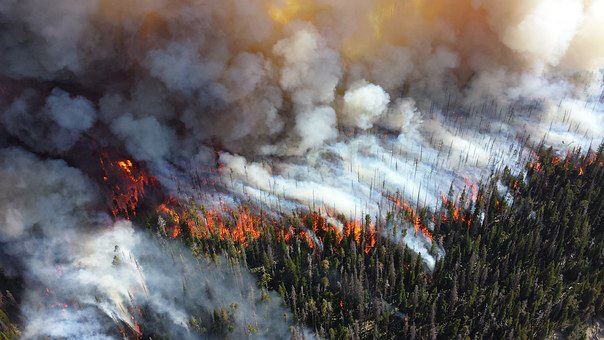 I stood, hands clasped over my mouth, watching the special news report.
The mountain was on fire. But it wasn't just any fire—it was a wildfire fueled by winds of up to seventy miles per hour. Embers landed on the colorful, dry foliage of fall, igniting flame after flame. People rushed to escape, praying for safety. Burning trees fell across pavement, blocking vehicles and forcing folks to run for safety.
The Smokey Mountains hadn't seen anything like this in a hundred years. Close to one thousand homes, businesses, and resorts were reduced to ashes in a few hours. The people of the mountains were devastated.
A local news affiliate interviewed an elderly woman who'd lost her home. She stood draped in an oversized man's shirt, a house dress, and socks–all she could grab before she ran for her life. Soot smeared one cheek as she swiped a tear.
"What will you do?" the news reporter asked. "Your house is gone."
Her hand shook, partly from age and partly from fear as she lifted her palm toward the smoke covered sky. "My soul glorifies the Lord, and my spirit rejoices in God my Savior."
The reporter was speechless. When he asked his question again, the woman's response was the same.
When Mary learned of her pregnancy, she was taken back. As a follower of God and faithful to her betrothed, she faced becoming a mother. Not just any mother, but the mother of Jesus. If Joseph balked, she could be stoned. Her family could disown her … turn her away. Through her fear and uncertainty, Scripture tells us Mary chose rejoicing.
The future was uncertain for Mary, yet she trusted and rejoiced in God. Raising the Son of God was loaded with trials, but Mary and Joseph leaned into the hands of a faithful God. And so, she gave birth to the Messiah in the lowliest of places–a stable. I'm sure this wasn't her ideal hope for the birth of a king, but she rejoiced anyway.
Our mountains are scalded now. People have lost their homes and possessions. Some have lost family. Yet in the depths of despair, our spirits rejoice for God is mighty—and we believe that.
When you lay down to rest on this Christmas night, don't forget the one gift opened for you hundreds of years ago—the one that offers you an eternal present. And then, allow your soul to glorify the Lord and your spirit to rejoice. For on this day, in the city of David, a Savior was born. Christ the Lord.
(Photo courtesy of pixabay.)
(For more devotions, visit Christian Devotions.)
---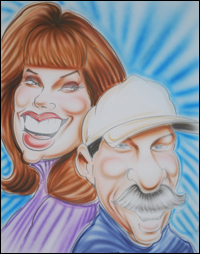 Good morning, Son. Welcome to my world.
Well, yours and mine. Everything you see and will see came through you. Without you nothing came into existence. Of course you do not know this. Not today, not this morning. All you know is hunger and cold and darkness, but soon, very soon, you will understand why there is hunger and cold and darkness. Without hunger, you would not crave your mother's milk and cling to her breast. Without cold, you could not appreciate the way her skin swaddles you in warmth. Without darkness, how could you become the light of the world?
Enjoy these few precious years with your parents, aunts and uncles, and childhood friends. Soon, very soon, you will be a man with the guilt of the world on your head and the weight of a wooden cross on your shoulders. But today, this morning, you are a gift – a cause for celebration, and a joy to your parents and the world.
A few words of advice, Son.
1) Resist the urge to take the easy way, the wide and smooth path. That's the coward's journey. Take it easy and you'll end up standing on a corner looking for trouble instead of standing up for the widows, orphans, and oppressed.
2) Honor your father and mother. This is the first of my commandments that comes with a promise. "Children, obey your parents that it may go well with you and that you may live long in the land." They are not perfect, but they are your parents and in many ways, small and large, they gave their lives for you.
3) Above all, love life and love me. Take care of your neighbors. Put yourself in their place. As you grow in wisdom and knowledge all of this will become second nature to you. Love and truth are the essence of who you are, who we are. You cannot help but to act, say, and be like me.
That's enough for now. Later, when you have questions, simply ask. Aloud or in silent thoughts, it doesn't matter. I hear every prayer, every petition. You may not see me, but you will know my presence and peace. So be filled with joy. You are in my world, now. Our world. You will have trouble and heartbreak, but you will overcome the pain of this world. I promise.
And when your days are done I will welcome you back into my arms, for I am your Father and you are my one and only Son. You have my blessing. Now go and bless others.
Eddie Jones
---
---