Thou wilt keep him in perfect peace, whose mind is stayed on thee: because he trusteth in thee. Isaiah 26:3 KJV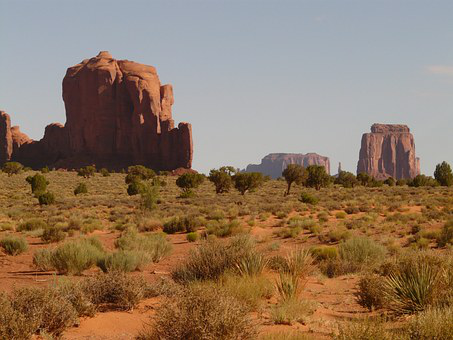 Sometimes, the Lord works in mysterious ways.
Four times I suffered nervous breakdowns. The first one brought me to the end of myself. I had no place to look but up. When I did, the Spirit of God spoke to me and I came to Christ.
I prayed for four years but received no answer. I thought, I'll just have to do the best I can. God has given up on me. Perhaps, the Lord can use me in a Spanish work. I had studied Spanish and believed I would learn more if I worked with the Spanish people.
However, God had a different plan. A missionary to the Navajo Indians preached at my church.
"What about working with the Navajo?" he asked.
I said, "I'm not called to the Navajo."
Later, he returned to my church and asked me to visit his mission field. The Lord took away my excuses while there, and I learned to love the Navajo. I even met my husband there.
After sixteen years, the Lord took my husband to heaven. But God captured my heart and gave me calm in a difficult situation. After my beloved's death, God gave me a work to do for Him: writing, something I love to do.
God permits hard things into our lives. Sometimes, He gives us a glimpse of His purpose. He comforted me in my loss and showed me a glimpse of His plan.
God wants to give us peace when our hearts experience turmoil. When we trust Him with our problems, He gives us calm and rest, not spiritual heart trouble.
Let God give you a peaceful and calm heart in your time of trouble.
(Photo courtesy of pixabay.)
(For more devotions, visit Christian Devotions.)
---
---