When I was a child, I spake as a child, I understood as a child, I thought as a child: but when I became a man, I put away childish things. 1 Corinthians 13:11 KJV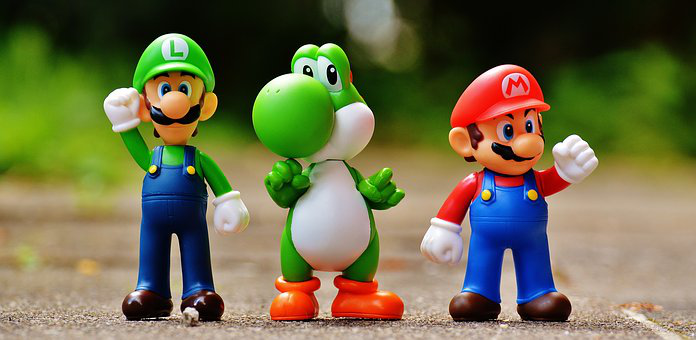 There will be seasons in our life that require change.
Some aspects of life will stay the same, but others may change at a point and time. As a child, I played Mario Brothers on Nintendo with my older brother. We would laugh and enjoy the fellowship of one another as we maneuvered Mario and Luigi throughout the mushroom kingdom with hopes of saving Princess Peach from her adversary, Bowser. But when I got to middle school, I ditched Mario and Luigi and began to flirt with girls. It's just how life is. Things change and we must be willing to change and take the next step forward.
For many of us, transitions aren't easy. From childhood to adult life we've made mistakes, and some of those mistakes have tainted the way we view the future. The hardships and difficulties have taken a toll on our mind, and we've lost sight of God's assurance. Instead of cherishing our victories, displeasure and discouragement have become common denominators keeping us from moving forward.
God wants us to change and grow in our lives and in our relationship with Him. Once we accept Him into our hearts, we are babes—babes in Christ that should begin to transform into stronger children of God. He has prepared us to do something wonderful for Him—guiding us to carry out something great for His people. He understands that throughout the seasons of life our flesh and heart will fail. Still, we must recognize He is the strength of our heart and our portion to overcome the heartache.
It's not always easy to let go of the past. Sometimes people do hurtful things that are hard to forget. However, as a child chosen by God—and one willing to walk where He leads, letting go of the hurt is important. It doesn't make it easier, but it makes us better.
Continue to let God show you who He wants you to become. His will is for all of our needs to be supplied so we can become the purposeful individuals He wants us to be as we continue to grow in Him.
Love who you've become in life—in spite of what has happened in the past.
(Photo courtesy of pixabay.)
(For more devotions, visit Christian Devotions.)
---
---