Peter replied, "Even if all fall away on account of you, I never will." Matthew 26:33 NIV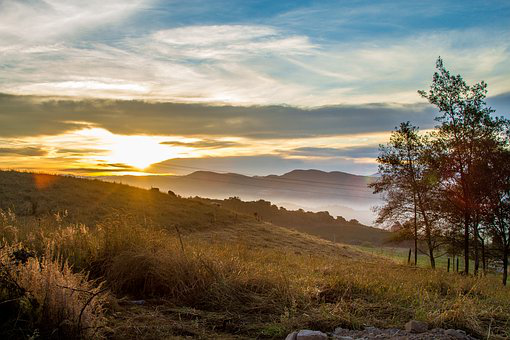 Tomorrow is always before us; unknown and often unprepared for. We will not escape it.
Peter was a guy who had it all together. If ever there was one who had self-confidence, Peter was the guy. Impulsive, determined, assured, and directed. But one thing Peter did not have was tomorrow. What led to his downfall was just around the corner, but he never saw it coming. That which would lead Peter to the lowest point in his life was smoldering along the roadside, just waiting.
Peter's lesson is one we all need; especially as we try to see what's down the road. Tomorrow is a distant unknown for all of us who think we have both hands on the wheel. Tomorrow may well bring its own troubles. No need taking today's along with us as we walk into it. The greatest calamity of tomorrow may well be the catalyst that propels us to the highest mountain of our lives, as it did for Peter. Tomorrow should not be cursed.
There is also One who has seen tomorrow, prepared it, walked through it, and wrote our name all over it. Knowing Him is important. So is being closer to Him today than we were a year ago.
God waits for you with hands outstretched, ready to guide you through all of your tomorrows. Don't wait another day to renew your relationship with Him.
(Photo courtesy of pixabay.)
(For more devotions, visit Christian Devotions.)
---
---