Dear brothers, is your life full of difficulties and temptations? Then be happy, for when the way is rough, your patience has a chance to grow. James 1:2 TLB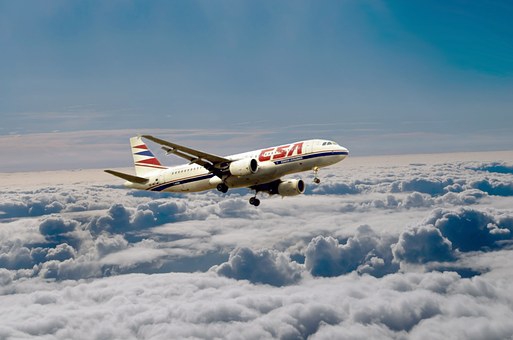 "More!" A small voice giggled in the back of the plane, indicating this toddler enjoyed the turbulence as the plane flew over the Rockies.
The boy was on his way to visit his grandparents and was excited by the whole flying experience. The bumpy ride rivaled amusement park attractions. Though people chuckled, I doubt everyone had the same opinion of that bumpy ride. Many feared.
If you have flown very much, you've probably experienced air travel discomforts. In addition to turbulence, delays, missed connections, long waits, broken planes, security hassles, and lost luggage are common. Once, when our son flew into town, a delay caused him to miss his connecting flight and arrive hours later, smack in the middle of rush hour traffic. We were not amused.
Life is like that—a bumpy ride, full of challenges. Almost every day we encounter some sort of annoyances. We're stuck in traffic. Someone cuts us off. We pick the slowest checkout line at the grocery store. Our schedule gets interrupted.
Sometimes the bumps are more like mountains—illnesses, financial troubles, broken relationships, and numerous serious problems, all destroying our smooth ride. Who would say "More?" Yet James tells us these everyday trials of life are God's building blocks to make us into the person He wishes us to be.
Oswald Chambers said, "No matter how difficult something may be, I must say, 'Lord, I am delighted to obey you in this.'"
Discovering a new way of manifesting the Son of God should make our heart beat with renewed excitement. Our steadfastness can develop a spiritual vitality in which we willingly do what the trial demands, no matter how much it hurts and as long as it gives God the opportunity to manifest the life of Jesus in us.
Be brave enough to say, "Lord, bring it on. More! Make me into the person You want me to be. Help me bring glory to You in this."
(Photo courtesy of pixabay.)
(For more devotions, visit Christian Devotions.)
---
---