He says, "Be still, and know that I am God; I will be exalted among the nations, I will be exalted in the earth." Psalm 46:10 NIV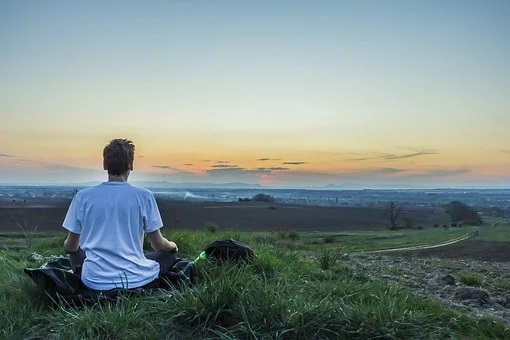 I am sure I talk too much and listen too little.
In elementary school, I got in trouble for talking too much. Every. Year. My friends forgive me. The pastor forgives me when I answer a rhetorical question aloud in the middle of his sermon. In my family, we all interrupt each other. My husband? He is incredibly patient. God bless him.
God is patient too. Unimaginably so. I faced up to myself and recognized where to start—by listening to God. Yes. I interrupt Him all the time. I thank and praise Him for His goodness and the overwhelming beauty of the earth. Then I ask about people and things that concern me. I dart off on rabbit trails. Maybe I have ADD when I pray. When I confessed I needed help with this, guess what happened? I got quiet and still for about thirty seconds.
Ask me a question you want an answer to, I heard God whisper to my spirit.
God is a great shot. Direct hit. Right between the eyes of my heart. Do I genuinely want an answer? Do I believe He will answer? Or am I just mentally rattling off a to-do list for myself? What if He answers with something uncomfortable?
I don't understand how this happens, but when we empty our minds of all the clutter and motion and become intentional listeners, we find God present. We don't go to Him in prayer. We recognize His nearness. He dwells in us, and we in Him.
Yet our focus on the "now-ism" of our lives distracts us. We don't hear God because of the noise in and around us. I am retired, and I must still set a timer to stop and be still. But God answers. It's a little scary, but it's good.
God makes wars cease. Sounds a lot like peace. The Lord is with us. Sounds like power. Between the promise of peace and power, God tells us to be still. Still can also be translated as return, desist, calm down, cease striving, stop fighting, or be in awe.
We are in God's presence. Be still. Cease striving. Stand in awe. Listen. God will surprise you.
What keeps you from listening?
(Photo courtesy of pixabay.)
(For more devotions, visit Christian Devotions.)
---
---